Over the last couple of years, I've made countless hybrid cards, tags, cd labels, mini albums, invitations, posters, and more. Most of my hybrid projects were created as gifts and given away. I didn't usually take a photo, and if I did, the gallery to which I posted them is no longer in existence (TLC changed business model and got rid of their old gallery.) I was hoping to create some new projects this week specifically for this call, but my calendar was pretty packed with a couple of unexpected things thrown in to make it impossible. So, I pulled together just a small sample of my type of work.
***********************************
Added 5/11
I love my husband dearly, but once I learned that he was giving his mother cash for a shopping spree for Mother's Day, I knew I had to quickly throw something handmade and heartwarming together. So, I made up this quick paper bag card using mostly Misty's Chatty kit...in fact, I slightly altered the LO that's on the front and then did up two quick pages for the inside. Then, I burned low res copies of all my LOs since Christmas on a CD and included it with the card. (We gave her a clock with a picture display for Christmas, all loaded up with LOs of family, and this was an update to that.) I was out of matte paper, so the LO looks shiny. I used just regular cardstock for the inside...to give it a more natural look. This project seriously only took about 10 minutes because we were heading out the door. LOL
***********************************
Paper Bag books made me a small fortune a couple of years back, and while they are no longer popular, it can give you an idea of how I create mini books...I love lots of ribbon and details!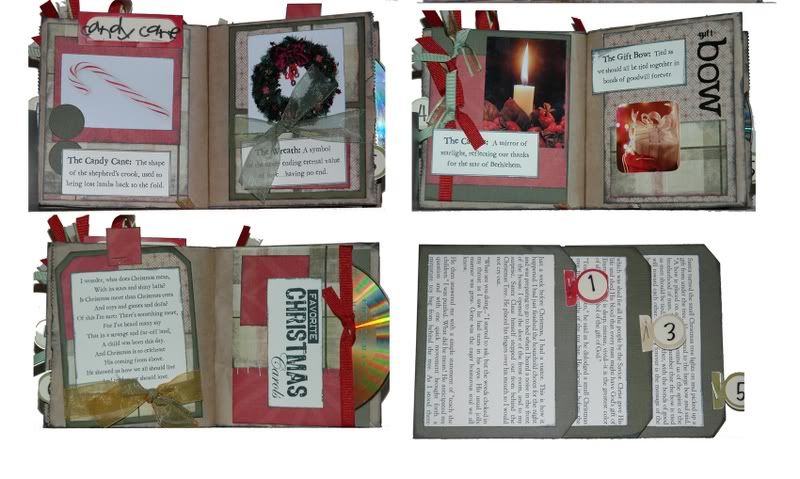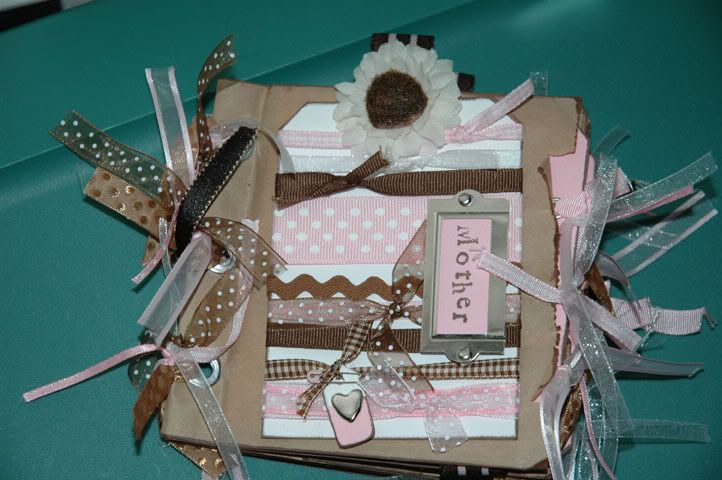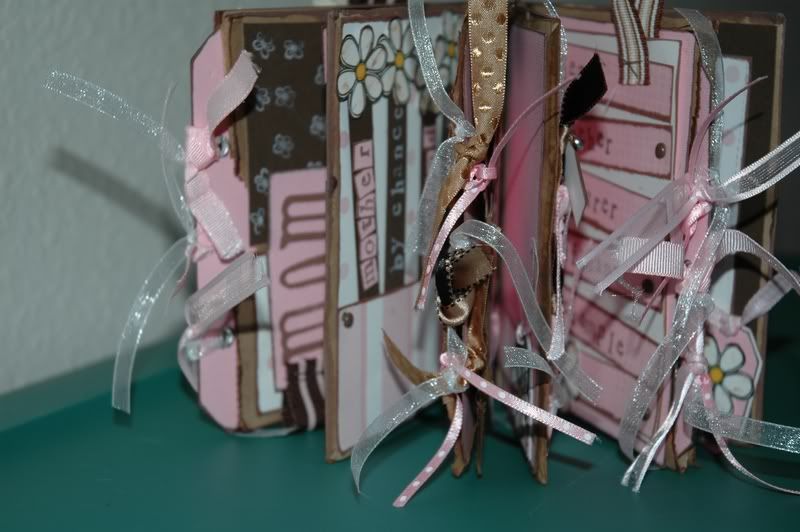 Another mini book example is this acrylic/hybrid album that I recently made:
One of my gigs with TLC as a leader was to do training/tutorial chats each month. I would show them new and creative ways to use their digital and paper products. Here are a couple of examples I shared with them...I personally have made baby onesies, group camp shirts, and a couple of just-because types of things for gifts but don't have pics.



One month, I created treat topper/tent templates to share with them...here are a couple of examples that I made using my templates:

I have started a couple of home decor projects with Misty Cato's Chatty kit because it matches my living room perfectly. But, like I mentioned, time just wasn't my friend this week.